MUBARAK SAEED TRADING Est. as one of the leading and highly reputed Organization, specialized in the Sales & Marketing of high quality Medical Equipments andsupplies to the Specially Medical centers in Jeddah, Saudi Arabia.

'MSO" is the leading supplier of medical, surgical equipment and instruments to health centers and a well-known name for the quality of surgical / hospital appliances and allied products. 'MSO' Medical division has been able to fine-tune our ability to deliver a wide range of accessories to suit every requirement. Our solutions meet the stringent needs and expectations of health care imaging professionals and facilities throughout the world. Today we are at the top in the global medical accessories business, and the discerning global buyer's choice as a high quality supplier of accessories.

All of us are committed to providing dependable products and superior service to all of our clients, all of the time.
YOUR COMPLETE SOURCE FOR: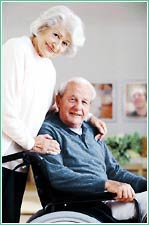 Import & distribution of Sterilizing equipment, spare parts
Import & distribution of medical equipment, diagnostics and analytical system.
Bio medical safety test equipment.
Medical computerization and data processing.
Consultation to secure all reagents and solutions used in Diagnostic assays.
Mso Medicals
Your Complete Medical & Lab Equipment Supplier
Our Growth

Biological Safety Cabinets